Lotus Commercial (formerly Lotus Filters) is Australia's Leading Commercial Kitchen Exhaust Cleaning Company with more than 30 years' experience servicing the hospitality industry and corporate business.
We provide premium services of kitchen filter exchange, canopy rangehood and exhaust system cleaning and air conditioning filter maintenance, all of which are readily available for your business on a national level.
By partnering with Lotus Commercial, you will be able to make informed decisions about your risk management and compliance obligations. We will enable you to access evidence to demonstrate that you are fully compliant to all relevant stakeholders. We will allow you to focus on your business knowing that you have a reliable cleaning service program in place allowing you to continue to protect and enhance your brand and reputation.
Lotus Filters was formed in 2013 when Metropolitan Filter Service (NSW) and Rainbow Filter Services (VIC) merged. In early 2017, Lotus Filters acquired Complete Canopy Services (QLD). In September 2020, Lotus Filters rebranded to Lotus Commercial.
Lotus Commercial is majority owned by Proserpine Capital Partners who saw an opportunity to bring a professional and corporatised operating model to the industry on a national level.
Lotus Commercial is committed to providing reliable, high quality services to all clients and to help minimise fire risk and enhance air quality in commercial kitchens.
Our Value Proposition
By partnering with Lotus Commercial you will be able to:
Make informed decisions about your risk management and compliance obligations
Access evidence to demonstrate that you are fully compliant to all relevant stakeholders
Focus on your business knowing that you have a reliable cleaning service program in place
Continue to protect and enhance your brand and reputation.
Our People
Lotus Commercial are proud of our people and the professional services we have provided to our customers for over 30 years. Our staff are carefully selected, with appropriate background checks carried out and then trained to ensure we deliver consistent quality services to our customers.
Lotus Commercial ensure risk is minimised and Australian safety standards are met through induction and ongoing training to our suite of standard operating procedures and safe work method statements.
Lotus Commercial is a HACCP accredited certified provider of food safe products and cleaning services, assisting our customers to meet all regulatory requirements. Lotus Commercial values hygiene and cleanliness and takes safety seriously.
Operating commercial kitchens carries a number of responsibilities. Dirty kitchen filters and exhaust systems can impact the appearance and safe operation of your kitchen and pose a fire risk to your business.
So, contact us today and let our experienced team come out to meet with you to develop a service program to meet your needs.
Service Sectors
Businesses in various industries need professional services when it comes to commercial kitchens. This is to assure compliance but also to avoid health and safety hazards by minimising risks of fires, mould and bacteria growth and unhealthy air. In fact, it's beneficial for any business with a commercial kitchen to schedule regular maintenance and cleaning.
We provide excellent restaurant cleaning services, but we are proud to work for clients needing a commercial clean and maintenance for all kinds of businesses. We're also always happy to assist new clients from other sectors with their commercial kitchen cleaning needs. Have a look at the wide variety of industries we've been working for so far:
Clients we service
The clients we work with are known and respected in their industries. However, Lotus cleaning services are available to businesses of any size. As a part of our social responsibility program, we also provide in-kind services for charities helping those in difficult life circumstances.
Some of our clients have been with us for many years, not imagining working with any other cleaning company. The respect between us and businesses we service is mutual. Read our clients' testimonials to learn why they keep choosing Lotus cleaning services over those of other providers. The brands in our portfolio include: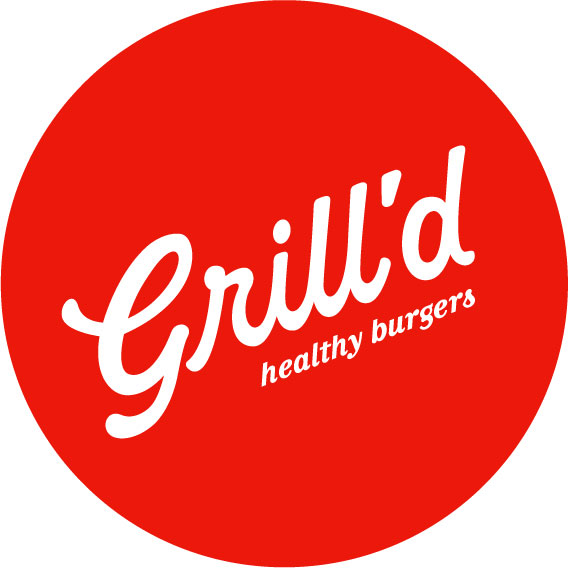 We first started working with Lotus Commercial back when we set up our first restaurant in Sydney early in 2009. They have provided great service and support to Grill'd throughout the rapid growth of our business, initially in Sydney and more recently across our Melbourne restaurants. Lotus Commercial plays an important role in ensuring our exhaust systems operate effectively and in doing so help deliver an environment where our customers appreciate our restaurant ambience whilst enjoying our healthy burgers.
Aaron Fitzgerald
Operations Director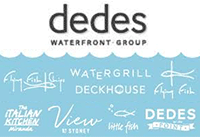 We started working with Lotus Commercial just over 2 years ago, and have been very pleased with the results. Lotus look after all of our venues and we find the team extremely helpful and easy to work with, scheduling of cleaning is spot on as is the end product. We wouldn't hesitate to recommend Lotus Commercial.
Lisa Hobbs
Chief Executive Officer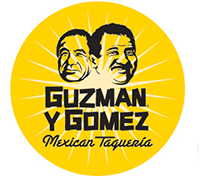 Lotus Commercial continually provides reliable and professional extraction filter and duct cleaning services for Guzman y Gomez over 6 years. Guzman y Gomez values the reliability, responsiveness and quality of extraction cleaning services that are always provided by Lotus Commercial.
Michael Wann
Head of Restaurant Operations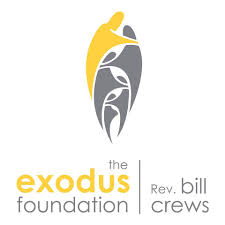 I am very grateful that you have chosen The Exodus Foundation as the recipient of your generosity. Your gift helps us make a real difference to so many disadvantaged people in our community. Without your generosity we simply couldn't be here day after day providing support to those less fortunate than ourselves.
Rev Bill Crews
The Exodus Foundation

Lotus Commercial have provided Kitchen Services at St Canice's Kitchen, free of charge, over the past twenty-five years. Our soup kitchen operates seven days a week serving many hundreds of meals to the homeless and destitute of Kings Cross; it goes without saying that our stove gets a lot of use!!
Fr Chris Jenkins SJ PP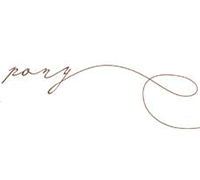 Lotus Commercial have looked after our restaurants since early 2006 - they maintain all restaurants on a weekly basis and have never missed a beat. We have open planned kitchens, and cannot stress the importance of clean filters, hoods, duct work and fan motors. Lotus Commercial maintain our whole system, ensuring that it is working to its maximum ability and looking like new. I highly recommend Lotus Commercial.
George Kyprianou
Director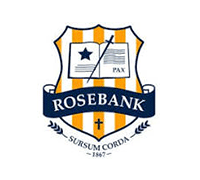 I have used Phil and his team at Lotus Commercial for many years. Their Customer Service, Pricing, Quality and Pride in workmanship is of platinum standard. If you have tried the rest - I say now try the best . Without hesitation I recommend Lotus Commercial.
Michael Heiniger
Property Coordinator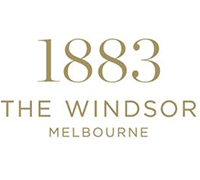 Lotus Commercial have been providing the following services to The Windsor since 2008. - Canopy and duct cleaning to all of our kitchens - Canopy filter cleaning to all of our kitchens We are very happy with the level of service provided by Tony and his team.
Mark Dove
Director of Engineering

Lotus Commercial have been cleaning our filters for the past 20 years. Their service is good and we recommend their service.
Patricia Fung
Owner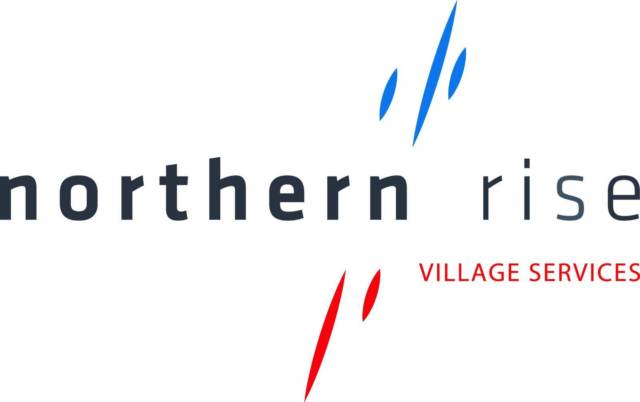 We have been using Mike Shipman and his crew from Cairns Filter Service for well over 12 months for all servicing of our Exhaust Extraction systems. We engage his services every 3 months for Exhaust extraction filter exchanges and to clean the rangehood & canopy in our commercial kitchen here at Chillagoe Mining Village. In this time, we have found the Company to be very efficiently run, reliable and professional in every manor. The cleaning is always very thorough and to a high standard. I would have no hesitation in recommending Mike and his team and know you will be well looked after.
Christine Everett
Project Manager
Social Responsibility
Lotus Commercial are proud to support and provide in-kind services to a number of very worthwhile charities including St Canice's Charity Kitchen and Reverend Bill Crews' Loaves and Fishes both of who provide meals for those in need.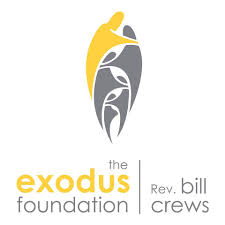 "I am very grateful that you have chosen The Exodus Foundation as the recipient of your generosity. Your gift helps us make a real difference to so many disadvantaged people in our community. Without your generosity we simply couldn't be here day after day providing support to those less fortunate than ourselves."
Rev Bill Crews
The Exodus Foundation


"Lotus Commercial have provided Kitchen Services at St Canice's Kitchen, free of charge, over the past twenty- five years. Our soup kitchen operates seven days a week serving many hundreds of meals to the homeless and destitute of Kings Cross; it goes without saying that our stove gets a lot of use!!"
Fr Chris Jenkins SJ PP