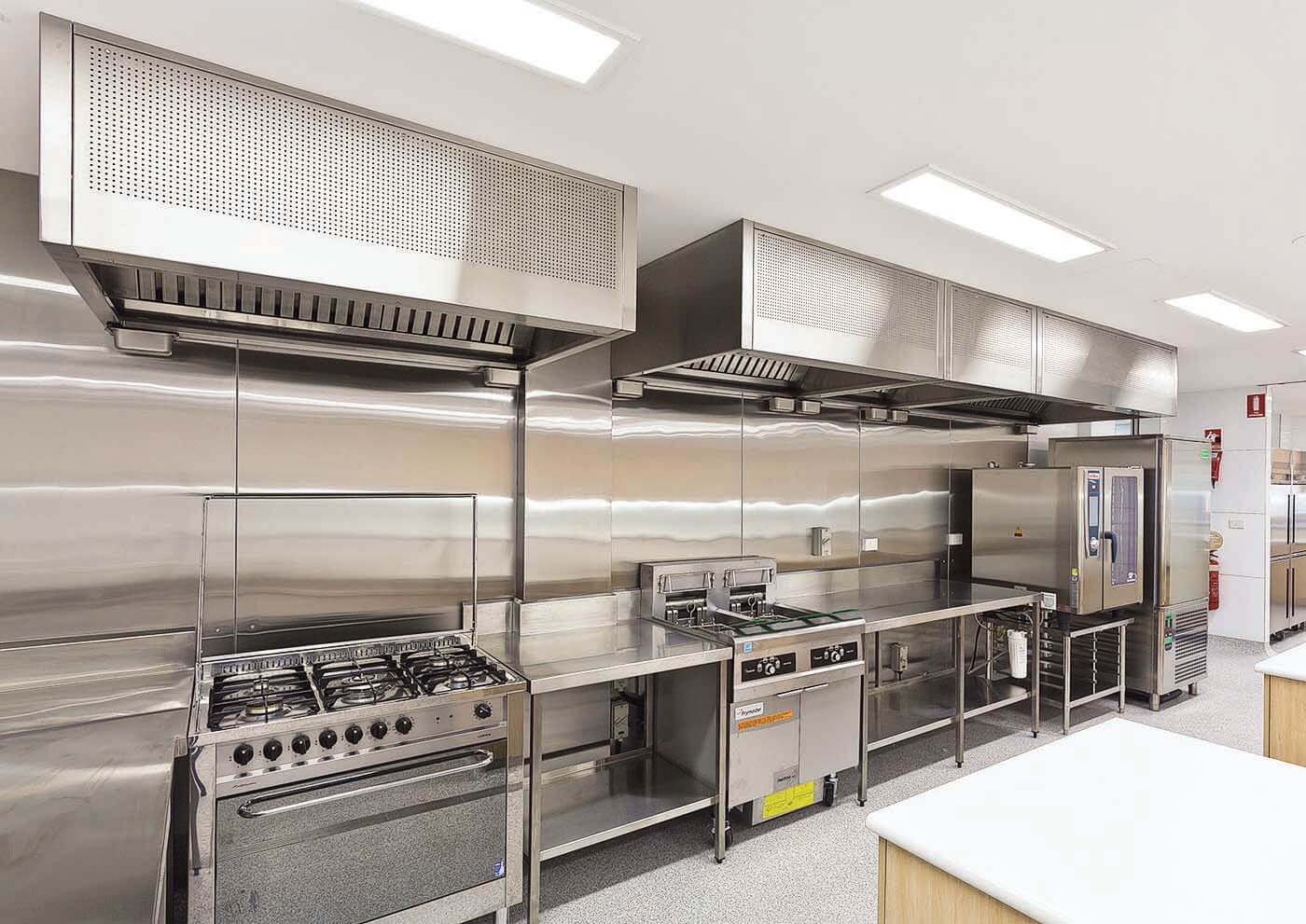 Commercial kitchens are often very busy, operating from early hours in the morning to late hours at night. Your staff or a designated team member responsible for tidiness make sure the workstation is clean after a day's work.
Daily clean-ups are crucial in maintaining the cleanliness of your kitchen. Unfortunately, no matter how well your staff does their job, this is not enough. Each kitchen needs a top to bottom clean every now and then.
The Risks of an Untidy Kitchen
Without a deep clean your kitchen risks accumulating hidden dirt and moisture. Both can result in the growth of mould and bacteria, which can pose a significant health threat.
Fungus is dangerous to the health of your staff and customers. It can cause and contribute to health conditions such as asthma and allergies.
Mould is particularly likely to appear in poorly ventilated areas, which is why it's so important to regularly do the exhaust system cleaning as well as clean the kitchen ducts.
Bacteria that can appear in commercial kitchens include: E Coli, Salmonella and Listeria. All of them can cause serious health issues not limited to the digestive system.
Another risk of the lack of a more thorough professional cleaning are pest issues. It is only during a deeper clean that all potentially hidden nests and larvae are eliminated.
To make sure none of these problems appear in your commercial kitchen, schedule deep cleaning services regularly. The best choice is to hire trained professionals such as us at Lotus Commercial.
Kitchen Deep Cleaning Services
Our comprehensive kitchen deep cleaning services will help you increase general workplace hygiene and adhere to the Australian standards. We are HACCP certified and our cleaning products are safe to use around food.
Our deliverables include the washing of:
All benches and shelves
All doors, door frames, hinges and window frames
All exterior surfaces of fridges, freezers, ovens, fryers, microwaves, dishwasher and canopies
All legs / wheels of appliances
All skirting boards
All floor area and underneath cupboards, benches and appliances
Most importantly, you will have a report as evidence of the work being done. You can use it if inspected by the health authorities, when communicating with your shareholders or for your own purposes.
Are you ready to entrust us with your deep kitchen cleaning needs? Have a look below and learn even more about why we are the preferred service of many Australian businesses.
About Lotus Commercial
We boast 30 years of experience in providing commercial kitchen cleaning and related services. We can help businesses based in Melbourne, Sydney, Brisbane, Cairns, and Townsville.
We do work for commercial kitchens of:
Restaurants
Cafés
Fast food chains
Mining infrastructures
Catering venues
Pubs
Clubs
Entertainment venues
Hotels
Casinos
Hospitals
Aged care institutions
Schools
Universities
Offices
Commercial spaces
Food manufacturing
Supermarkets
Shopping centres
We are a B2B-focused business with clients who are major players in their industries. Our list of happy customers includes McDonalds, Novotel and Rydges hotels as well as the City of Sydney. You can find a more comprehensive listing of our clients along with testimonials on our "about us" page.
Contact us today and we will find the right date for your kitchen deep cleaning appointment. Allow us to make sure that your commercial kitchen is a safe and healthy space!