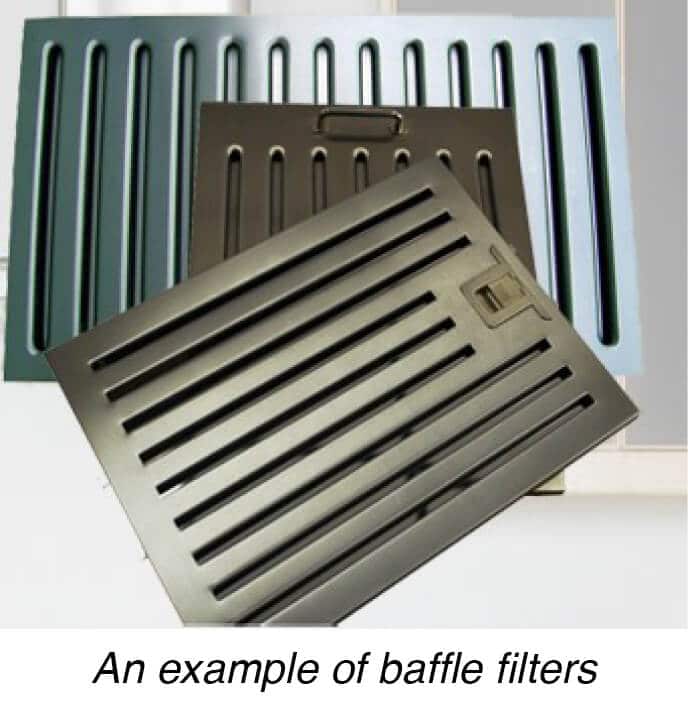 Our process makes regular exchange and cleaning of your kitchen's filters easy. We come to you, at a time that suits you, and we carry out all work promptly, with a minimum of disruption to your business' operation.
Our team of cleaning professionals are experienced in the maintenance of commercial kitchen filters. They also use specialised equipment to ensure the highest standards of cleanliness and hygiene.
Filters if heavily soiled are pre-soaked prior to a deep clean in our purpose built filter cleaning equipment ensuring they are thoroughly cleaned through the filter media.
Why choose Lotus Commercial for Kitchen Hood Filter Replacement
Lotus Commercial has over 30 years' experience in the supply, cleaning and maintenance of kitchen filters. Over that time, we've built our reputation on quality products and superior service, while keeping business up-to-date with the latest premium filters on the market.
Our filter exchange services are available to commercial kitchens across Melbourne, Sydney, Cairns, Townsville, Perth, Adelaide and Brisbane.
Our Commercial Range Hood Filter Cleaning Services Span Across a Range of Sectors:
Restaurants
Cafes
Fast food chains
Catering venues
Pubs
Clubs
Entertainment venues
Hotels
Casinos
Hospitals
Aged care facilities
Schools
Cafes
Universities
Office and commercial kitchens
Food manufacturing facilities
Supermarkets
Shopping centres and more
We are members of the International Kitchen Exhaust Cleaning Association (IKECA) and HACCP Australia accredited as a certified provider of food safe products and cleaning services.
The Purpose of Kitchen Exhaust Hood Filters
The purpose of kitchen exhaust hood filters is to distribute and extract fat and grease.
However, the build up of fat and grease is a common hindrance to the performance of kitchen filters.
It's important to invest in professional kitchen filter cleaning services and exchange them regularly at recommended intervals.
This will help improve the filter's airflow, extraction and particle filtration performance, ensuring your exhaust system operates as designed and improving its lifespan. Importantly it also helps to mitigate the risk of ignition from your cooking operations.
Benefits of Cleaning or Replacing Kitchen Filters
Why you should clean or exchange your kitchen hood filters:
To prevent grease from dropping from the filter onto the cooking surface
Ensure optimal grease extraction
To prevent the build up of grease in the filter media mitigating the risk of fire
Prevent grease from hindering the airflow and filter performance of the exhaust
Regular cleaning or exchanging ensures long-term optimal performance of the exhaust system
How Often You Should Exchange Kitchen Filters
The frequency at which you should exchange your kitchen filters depends on the style and hours of your cooking.
For example, if you're running a busy business, do a lot of deep frying, wok cooking and/or charcoal grilling, you will need to exchange your kitchen filters more regularly.
Recommended Filter Cleaning Frequency by Type of Cooking
FILTERS
| Clean all filters in these hoods | Offsite Cleaning (Lotus Commercial) |
| --- | --- |
| Filters in hoods over wood or charcoal grills, fast food grills or fryers, 24-hour grills or flat tops, rotisseries, char broilers, or woks | Multiday or weekly exchange of all filters in hoods of this type |
| Filters in hoods over deep fryers, flat top grills, moderate-use char broilers | Biweekly exchange of all filters in hoods of this type |
| Filters in hoods over high-use ovens, stoves, convection ovens, Henny Penny fryers, moderate-use hoods | Monthly exchange of all filters in hoods of this type |
| Filters in hoods over low-use ovens, stoves, convection ovens, any other low-use hood | Bimonthly exchange of all filters in hoods of this type |
Table 3 – Extract: Filter Cleaning Frequency by Type of Cooking (IKECA Journal Spring 2017, Eric Dyer – IKECA Certified Exhaust Cleaning Specialist)
Recommended Filter Cleaning Frequency by Type of Cooking
| Type or Volume of Cooking | Offsite Cleaning (Lotus Commercial) |
| --- | --- |
| Systems serving solid fuel cooking operations, systems serving high-volume cooking operations, such as 24- hour cooking, charbroiling, or wok cooking | Multiday or weekly exchange of all filters in hoods of this type |
| Systems serving moderate volume cooking operations | Biweekly exchange of all filters in hoods of this type |
| Systems serving low-volume cooking operations, such as moderate-use churches or senior centres | Monthly exchange of all filters in hoods of this type |
| Systems serving low-volume cooking operations, such as low-volume use churches, day camps, seasonal businesses | Bimonthly exchange of all filters in hoods of this type (during season or when in use) |
Table 4 – Extract: Filter Cleaning Frequency by Volume of Cooking (IKECA Journal Spring 2017, Eric Dyer – IKECA Certified Exhaust Cleaning Specialist)