Published on 2015-10-31
At Lotus Commercial we love eating out at good restaurant. And one of the best things about Sydney restaurants is that often, you don't have to spend a lot to get a great meal. For this week's blog we're going to take a look at ten of our favourite (cheap) eateries in the Sydney area.
New Shanghai | Best Cheap Restaurant
Known for its delectable pan-fried buns and funky turn-of-the-century Shanghai/French-style interior, this unassuming Chinese dumpling restaurant delivers one of Sydney's best casual dining experiences.
On the menu are traditional Xiao Long Bao (steamed pork dumplings), Shanghai fried noodles, a wide array of dim sim, as well as their famous soups, our favorite being the slow cooked pork in broth with bamboo shoots and tofu.
Serving sizes are generous and easily shared. We recommend going with a group and trying a little of everything. Prices are generally around $10 – 15 per person.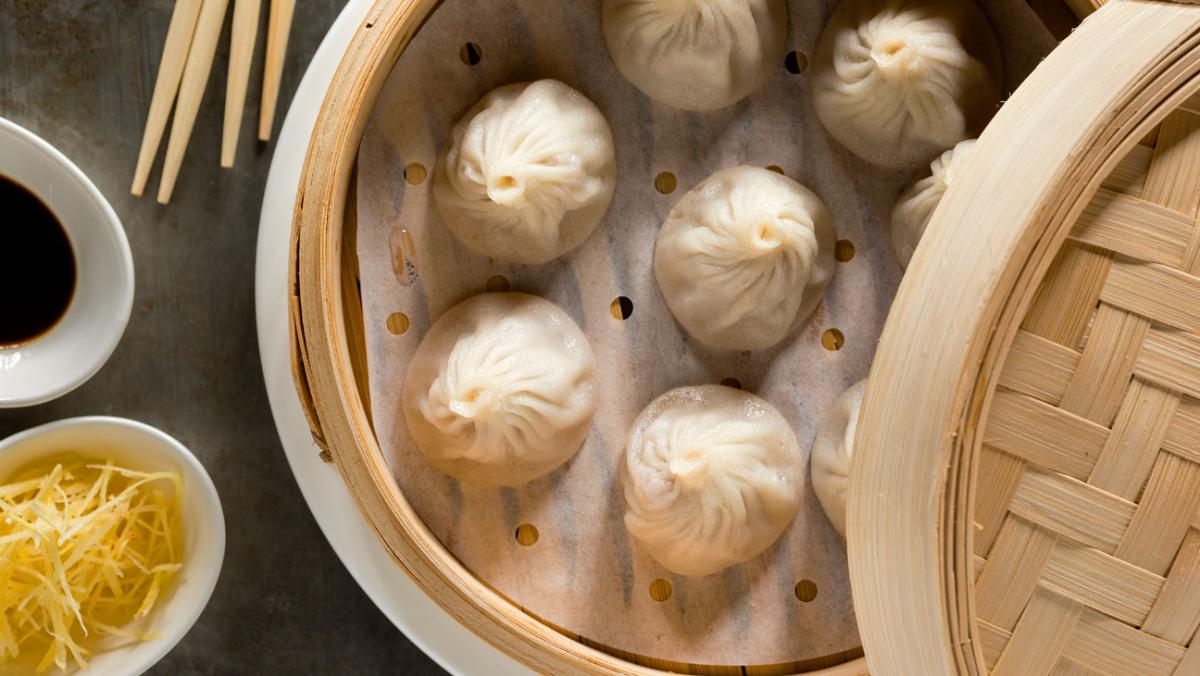 New Shanghai pork dumplings
Marrickville Pork Roll | Best Cheap Takeaway
For many Sydney-siders, Marrickville Pork Roll is a takeaway staple. And after a fiver and one bite, you'll know why. Pork Roll's specialty are banh mi (Vietnamese rolls) available at the rock-bottom price of $4 to $5.
And they don't skimp either. Rolls are filled with barbeque meats, pate, vegetables, and sauces; each completed with the traditional coriander and fresh chilli. The banh mi xiu mai (meat balls roll) is especially flavorsome.
Rolls are available on a strictly takeaway basis. The store itself is tiny and busy, with the line regularly leading out the door. Service though is exceptionally speedy, so you'll be in and out with your delicious and cheap lunch fast.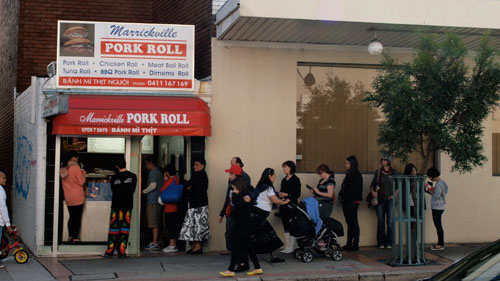 The line to Marrickville Pork Roll leading out the door
Lentil As Anything | Best Cheap Vegetarian
Printed beneath this restaurant's title you'll find the words 'food, culture, community'. That's because Lentil As Anything was founded on the promise of bringing people together for good, wholesome food, that's affordable for everyone.
To this end, Lentil As Anything features a unique business model; pay as you feel. At Lentil As Anything there are no prices on the menu. Instead there's a collection box near the entrance where you 'pay what you can'.
The food itself is a wide array of delicious vegetarian dishes. Including dahls, vegetable curries, tofu combinations and more. Coffee is available too. We suggest going earlier though, as it can get very busy at peak times.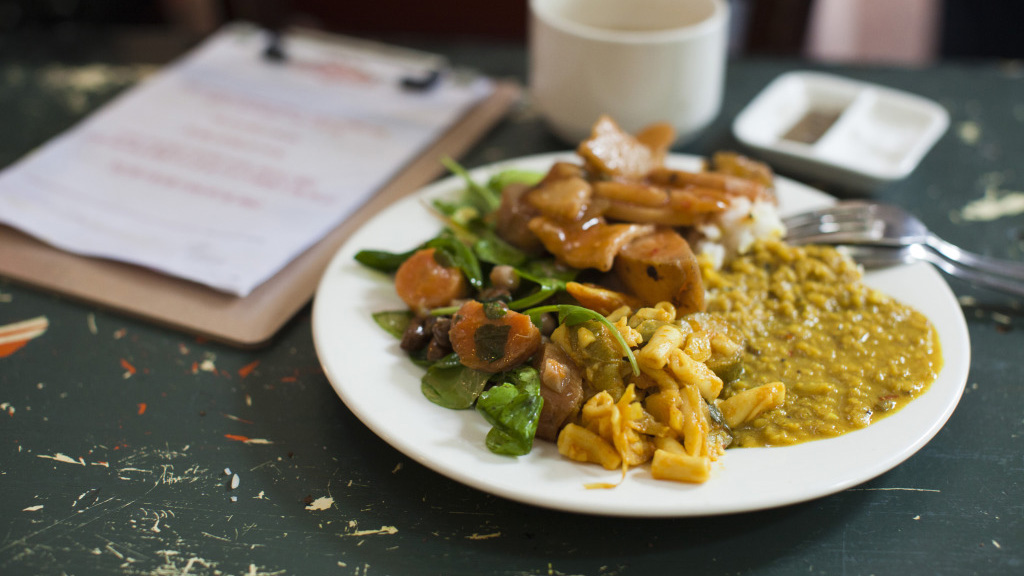 Lentil As Anything, a vegetarian feast for everyone
G'Day Café | Best Cheap Café
Certainly not amongst Sydney's fanciest cafes, this small venue on The Rocks specialises in two things – good brekky and good coffee.
The big breakfast (eggs, bacon, toast, tomato, and mushroom) is especially generous at $13. Additionally, most meals come in well below the usual Sydney asking price. Sandwiches are also available for around $7.
It's simple eating (you won't find any of Sydney's coffee-snobs here). Still it's fresh, tasty and cheap. A great place for brunch or breakfast after a night on the town.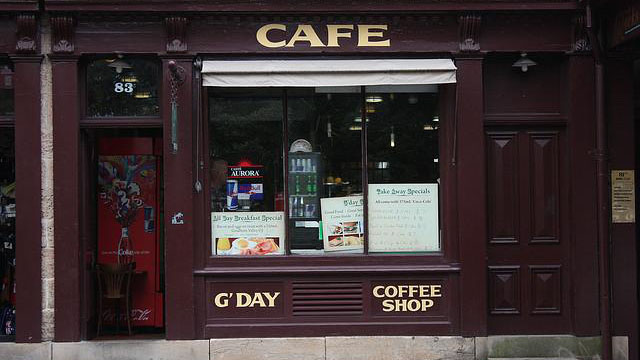 G'day Café at The Rocks, great coffee and breakfast, without the pretence
Ocean Master | Best Cheap Fast Food
This rapidly-expanding fast food franchise offers a wide range of tasty fish and chip fare. The seafood is freshly caught and deep-fried to golden brown, with healthier grilled options available too.
The menu is rounded off with tried-and-true fish and chip shop favourites. Including burgers, crab sticks, pineapple fritters and the like.
Meals come in packs with chips for about $14 each. For families the ocean platter and fisherman's basket are both great value. It's the perfect place to eat after a hot summer day at the beach.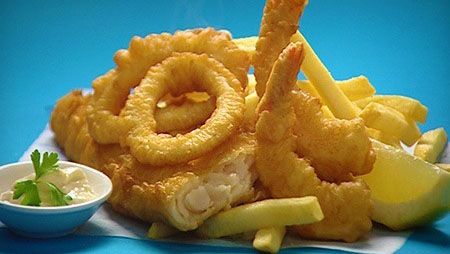 Golden fried fish and chips, with a side of lemon and tartar sauce
That's our top five cheap eats for in and around Sydney. How do you think we did? Did we miss your favourite spot? We'd love to hear your thoughts on our Facebook page!
If you've enjoyed reading this article and would like to find others similar to it, you can so by clicking on the link below.