Published on 2023-05-31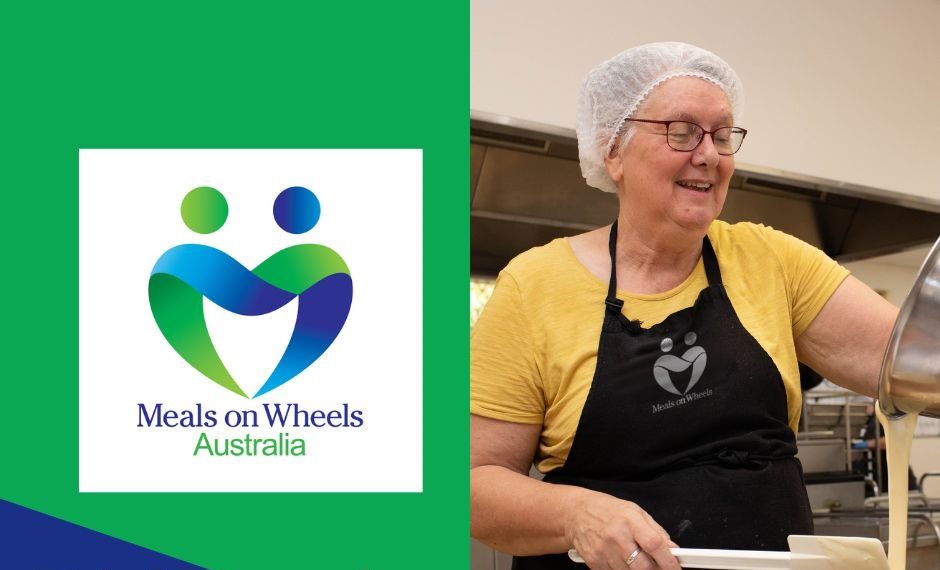 In a world where compassion and caring for one another are increasingly vital, having accessible programs like Meals On Wheels is crucial to help vulnerable individuals access the nutrition they need to nourish their bodies and minds. Elderly, disabled, and otherwise homebound individuals need services like Meals On Wheels to provide a beacon of hope in difficult times.
Meals On Wheels offers several options to donate and make a difference in your local community. Companies like Lotus Commercial are committed to the mission of Meals On Wheels to help those in need access essential resources and services.
But what does this charity do for the community, and how can you make a difference by working with this service? This article will tell you everything to know about Meals On Wheels, its importance among vulnerable populations, and how you can get involved to make a difference in many people's lives.
What is Meals On Wheels?
Meals On Wheels is a community service that delivers at-home meals to seniors and vulnerable individuals, offering several nutritious, healthy frozen or fresh meals. It is helmed by volunteers committed to making a difference in the lives of those in their communities.
The service is typically delivered to senior populations but can be used for anyone who cannot or has difficulty preparing their meals. They also serve individuals caring for those who receive these meals. The service delivers as often as necessary to help vulnerable individuals survive and recommends at least two deliveries weekly.
The Significance of Meals On Wheels
Choosing to donate or work for a volunteer kitchen to support Meals On Wheels is an excellent opportunity to make a difference in your community and help those in need. However, Meals On Wheels' significance extends beyond delivering meals to people to make dinner easier.
For many individuals who receive these meals, this charity is a lifeline that ensures proper nutrition and care while offering support during challenging times. Individuals who are homebound or struggling with mobility issues struggle to access food daily–Meals On Wheels removes this burden, offering sustenance and security. Their impact encourages compassion that ripples through communities, fostering a caring and connected society.
How to Make a Difference
The impact of Meals On Wheels fosters meaningful relationships between volunteers and recipients, forming bonds that transcend the act of meal delivery and building connections based on compassion and understanding. Given the numerous benefits of this service in global communities, many people volunteer to work with this charity.
How can you make a difference by volunteering for this service? Consider some of the following options to make your impact and contribute to the health and well-being of your community.
Volunteer Your Time
Working in a volunteer kitchen supporting your local Meals On Wheels service promotes togetherness and strengthens your bond with your community. Meals On Wheels relies heavily on volunteers to prepare food, deliver meals, and provide social interaction for homebound recipients. Volunteers can assist with any part of the meal delivery process to provide companionship to people in need and make a difference in the lives of many.
For this charity to continue its invaluable work, it requires volunteers and ongoing support from the wider community. Compassionate individuals willing to donate their time and energy to make a change in their community act as the heart and soul of Meals On Wheels, and their dedication is what allows the charity to meet its goals and deliver excellent service within communities.
Donate Funds
If you want to help this organisation but aren't sure about volunteering, donating funds to support your community is simple. Donating to Meals On Wheels helps cover the cost of purchasing meal ingredients, maintaining various delivery vehicles, and expanding available delivery services to reach more people needing consistent, nutritious meals. No matter how small, every donation creates a meaningful impact that can help your local charity service meet its goals.
Spread Awareness
While donating and volunteering to Meals On Wheels are the most direct ways to impact your community, spreading awareness about the service can do wonders for its longevity and success.
You can expand the program's reach by using your voice and different platforms to raise awareness – such as sharing information through social media, writing articles for local newsletters, or presenting information about the program to local organisations and schools. This process increases the chances of garnering widespread support for the Meals On Wheels mission.
How Organisations Play a Role
Organisations can support Meals On Wheels in several ways, including the following:
Financial support can directly contribute to alleviating hunger and improving the well-being of vulnerable individuals.
In-kind donations to support the service, including food supplies, packaging materials, delivery vehicles, and other resources necessary to sustain the program
Employee matching gifts where organisations match employees' contributions to Meals On Wheels
Collaboration and partnerships between organisations and Meals On Wheels programs, such as joint campaigns, fundraising events, and awareness initiatives
Community engagement efforts to encourage employees to actively participate in their local program beyond volunteering
Advocacy and public support to address food insecurity in communities and raise awareness about the importance of such initiatives
How Lotus Commercial Supports Meals On Wheels
Companies like ours support local Meals On Wheels programs by ensuring a safe and clean food preparation environment. Lotus Commercial supports the program through kitchen filter exchange and exhaust cleaning services to ensure proper, hygienic food preparation practices and encourage a productive and safe environment.
At Lotus Commercial we support such charities by providing commercial kitchen equipment and care for their kitchen range filters. In a society that too often feels fragmented and disconnected, Meals On Wheels and Lotus Commercial serve as a reminder that even small acts of generosity and kindness can have an immeasurable impact on individuals and communities.
By joining together and fighting to support Meals On Wheels, communities can help one another, develop compassion for other situations, and create a brighter future for everyone.