Published on 2022-09-29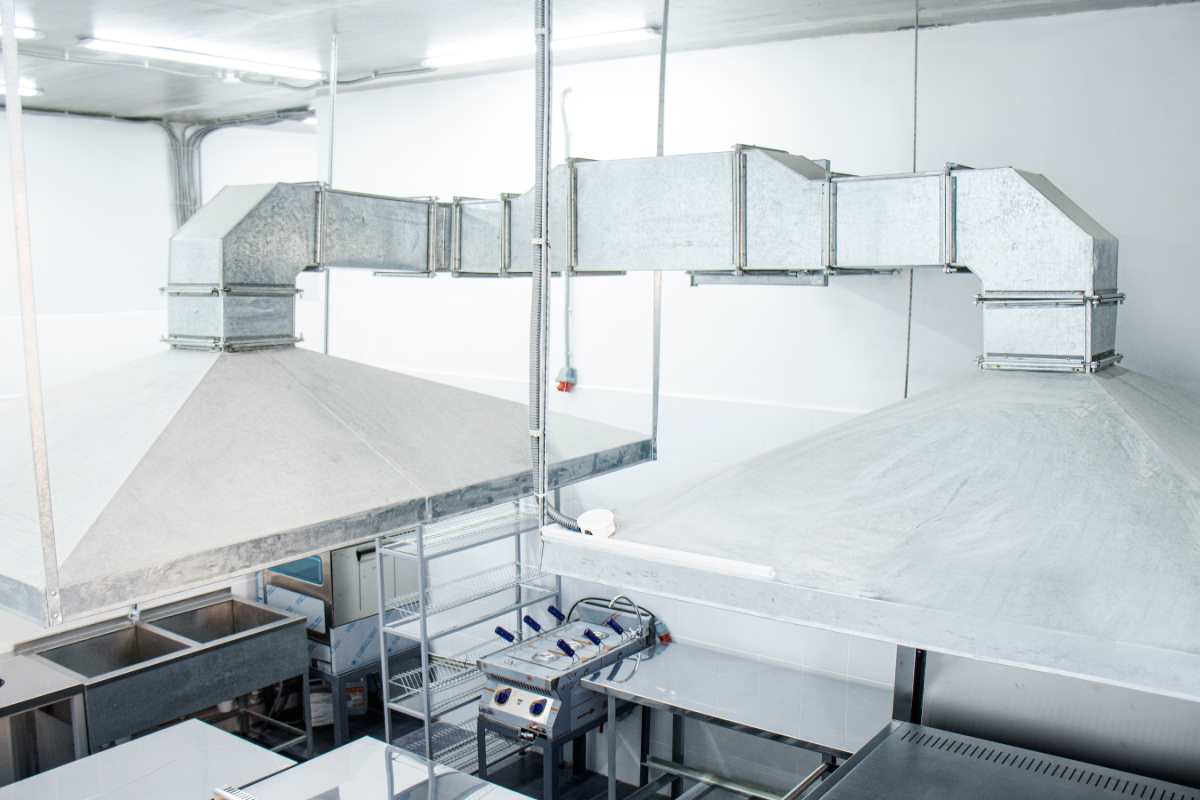 The kitchen as we know it today only came to light in 1802. Before that time, range and other cooking equipment would often be in the same room as the living room or bedroom. Kitchens have come a long way since then, especially commercial kitchens.
One important component of commercial kitchens is a vent hood. Many people don't realize that a commercial kitchen hood is actually a very important component. But what exactly is the use of a commercial range hood?
More than that, how can you go about choosing a good exhaust hood? After all, there are many different types to choose from, and some may be better than others for your unique needs.
How To Pick The Best Commercial Kitchen Exhaust Hood For Your Needs
Consider the Size and Mounting Height
Both the size and mounting height are very important for an exhaust hood in your restaurant kitchen. After all, the last thing you want to do is choose an exhaust hood that you think is a perfect choice only to realize that it's too big or too small.
In that case, the small hood may not be able to get as much air flow as necessary and it might not be able to work as well as it needs to for your kitchen. The last thing you want is for your kitchen to be filled with smoke and fumes.
For that reason, you will want to carefully measure the space in which you need to install a new commercial kitchen exhaust hood. You can either do this yourself or hire a professional to do it for you. Whatever the case, it is important to jot down the exact measurements so that you can order the right-sized exhaust hood for your kitchen.
Consider the Design of the Exhaust Hood
Many people don't realize that there are several different design choices to choose from regarding kitchen exhaust hoods. These design differences are not just aesthetic either; they have important implications for the efficiency of removing fumes from the kitchen.
Wall-Mounted Design
The first design you should know about is the wall-mounted design.
This type of hood, as the name suggests, is attached to a wall so that it hovers over a line of stoves or other cooking equipment that might produce fumes. In general, these hoods are very large and may not be best for smaller commercial kitchens.
Island Hood
The second type of hood design you should know about is the island hood design.
This type of hood is designed to hang over an island that consists of stoves and other cooking appliances. Of course, this won't be a valid option if your commercial kitchen doesn't have an island. This type of hood tends to need a lot of exhaust volume.
Double-Island Hood
The third and final design option is the double-island hood. This type of hood is very similar to ordinary island hoods. However, this type of hood is specifically designed for islands that are very large.
Because this type of hood is so large, it is not often used except for very large commercial kitchens. If you happen to have a large commercial kitchen with an island, then this would certainly be the perfect choice for you.
Think About the Exhaust Rate of the Hood
Depending on what you cook in your kitchen, you may need to choose a hood that has a particular exhaust rate. This is because certain foods produce many more fumes than others. For example, suppose that your kitchen does most of its cooking on open-flame stoves.
Open Flame Cooking
Open flames, in general, produce a lot of thermal plume exhaust compared to electric stoves. For that reason, this kind of kitchen may need a hood with a higher exhaust rate to keep up with these plumes.
Cooking Fatty Foods
You may also need a hood with a high exhaust rate if your kitchen often cooks fatty foods.
These foods naturally produce a lot of grease and exhaust, and your hood will need to keep up with these factors if you want your kitchen to run as smoothly as possible. It is advised to have the kitchen exhaust hoods cleaned regularly, to avoid any issues or accidents, like fires.
Choosing the Right Commercial Vent Hood
Choosing the right commercial vent hood doesn't have to be difficult, but you will need to consider a few important factors. For example, you need to think about the design of your exhaust hood, the exhaust rate that your hood can handle, the size and mounting height of the hood and what foods you are cooking.
As long as you do that, the hood you choose should work just perfectly.