Published on 2022-04-21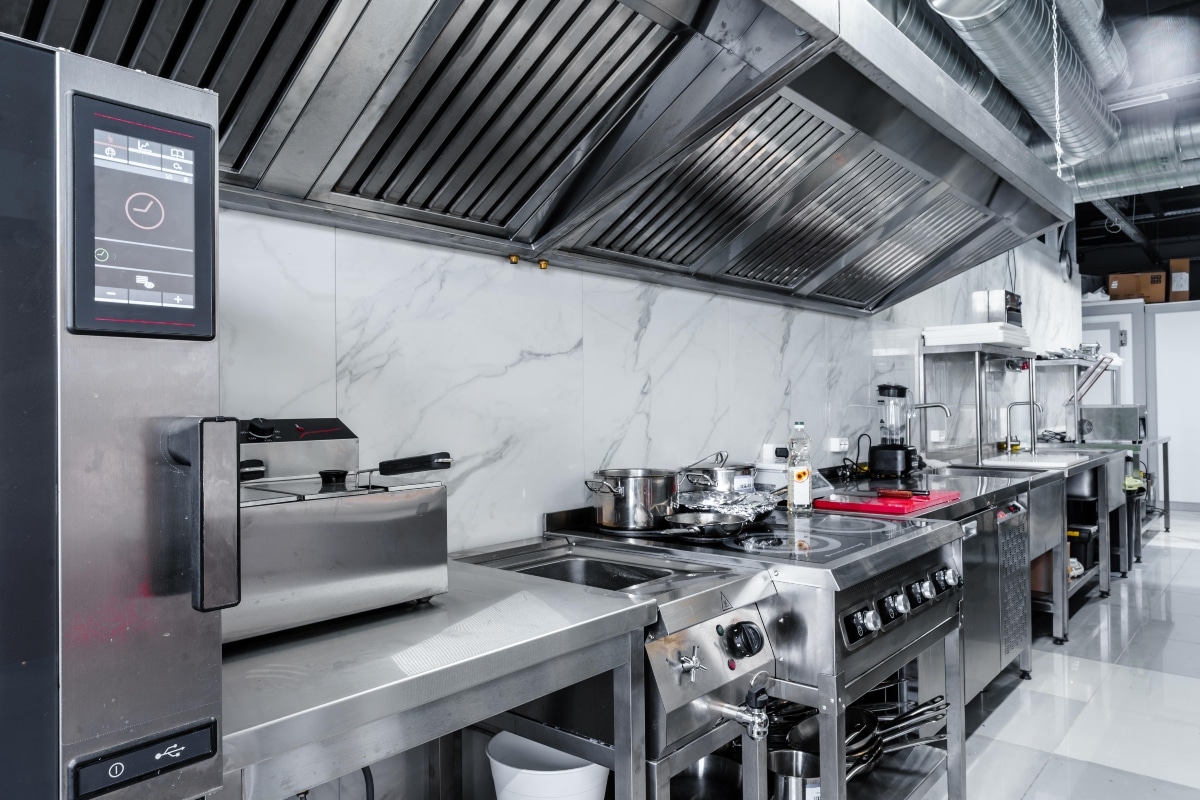 Did you know that one of the most bacteria-ridden spots in a kitchen is the area where water is dispensed? While many people would concentrate on cleaning worktops and counters, it is the least expected places that can harbour the worst bacteria. So how highly would you rate the cleaning in your commercial kitchen? 
Even with the best of intent, tiredness and overwork can mean cleaning gets left behind. Read on as we discuss the benefits of hiring a professional kitchen cleaning service. 
1. Relieving the Burden on Staff
One of the biggest benefits is that it relieves the burden on your staff. As a professional kitchen operator, you will know the stress that working in a busy kitchen can create. Preparing high-quality food and providing fast service can put stress on even the most experienced chefs. 
At the end of a shift, your staff often have the arduous task of cleaning a kitchen. If your staff turnover is high or you are employing agency staff, this can be done at a substandard level.
When hiring a professional kitchen cleaning service, you alleviate the burden on your staff. This creates a much better working atmosphere, reducing stress and employee turnover. Your workforce is then free to concentrate on delivering excellent quality food. 
2. Cost-Efficiency
Outsourcing your kitchen cleaning is more cost-efficient than you may think. As well as providing their time and services to your business, they also arrive with all the kitchen cleaning equipment and products you need. This can reduce your running costs. 
Just like office cleaning, you can tailor the cost of cleaning kitchens to your individual needs. You may hire a routine clean, or schedule a service for deep cleaning kitchens. This may include attending to rangehood filters, the kitchen exhaust, or fan sanitisation.
You should ask yourself if you can put a price on cleanliness in your restaurant. If illness or food contamination occurs and legal action ensues, it can cost your reputation and finances. 
3. Cleaner Bathrooms
As well as the back of the house, cleaning services can deal with the front of house areas. Any restaurant that has dirty bathrooms is sure to make customers question the state of the kitchen. You can make an excellent impression by getting a service to deep clean them for you. 
A weekly clean combined with your daily efforts will ensure germs and bacteria are kept at bay. Toilets, urinals and sinks will be sparkling. Grime scaling and other contaminants will all be professionally removed. 
4. Higher Standard
You hire your staff because of their ability to cook great food, not for their cleaning abilities. That means the job will never be as done as well as a professional cleaner would do it. 
Cleaning services will have the experience to do the job correctly. With the right tools and products, they will also be able to do it much quicker than your staff. All this results in an all-around improvement in standards. 
5. Flexible Hiring Schedule
If cleaning is coming second in your restaurant, then you need to take on extra staff. This often means bringing in permanent hires. At busier or quieter times of the year, this comes with inflexibility. 
When outsourcing, you can scale up or down as you wish. You can hire a deeper clean, add more staff, or choose extra services as you wish. This is ideal if you plan to grow the business or have a sale spike due to seasonal trade.
6. Difficult Cleaning Jobs
As well as your appliances and refrigerators, there are two areas that are hard to clean in the kitchen. These are drains and the parts between tiles. 
Drains can become clogged and back up. Food and grease will combine to create bad smells that could travel into the service area. Your staff probably don't have the equipment or experience to conduct a weekly drain line clean, but a professional company can. 
Another area is in the gaps between tiles and grout.  Grout itself is porous so will take in water that holds bacteria. This causes it to discolour, making your kitchen look unsanitary. 
Grout does not need cleaning that often, so can be an add-on service. The only other solution is to replace it, adding to the cost and causing disruption.
7. Countertop and Surface Sanitisation
Kitchens use a lot of surface areas to function correctly. Not only do you need areas for meat, fish and vegetable preparation, but you may also need ones that are free from allergens. If you are operating in a small kitchen, this becomes harder to manage. 
You should have a robust system for sanitising these surfaces during service. However, even this may not be enough. One small amount of missed bacteria could spread quickly. 
Many services will use harsher chemicals or tools to eliminate bacteria. These could involve electrostatic sprays, charging non-toxic anti-germ solutions so they remain on the surface for longer. 
8. Reduce the Risk of Infestations
Just a few items of food waste can attract several types of pests. Once they are in, they can be extremely hard to remove.
When they result in service shutting down, it costs you money. Prevent infestations before they occur by getting a cleaning service to remove all food waste from the area. 
The Benefits of Hiring a Professional Kitchen Cleaning Service
Now you know the benefit of hiring a professional kitchen cleaning service, contact one immediately. You will save money, get a professional job done, and provide more time for staff to work on other tasks. All of this will lead to a huge improvement in service and quality. 
Lotus Commercial should be your first stop. We can provide cleaning services for kitchens and other commercial properties. Contact us here to discuss your needs and let us help grow your business today.