Published on 2022-03-22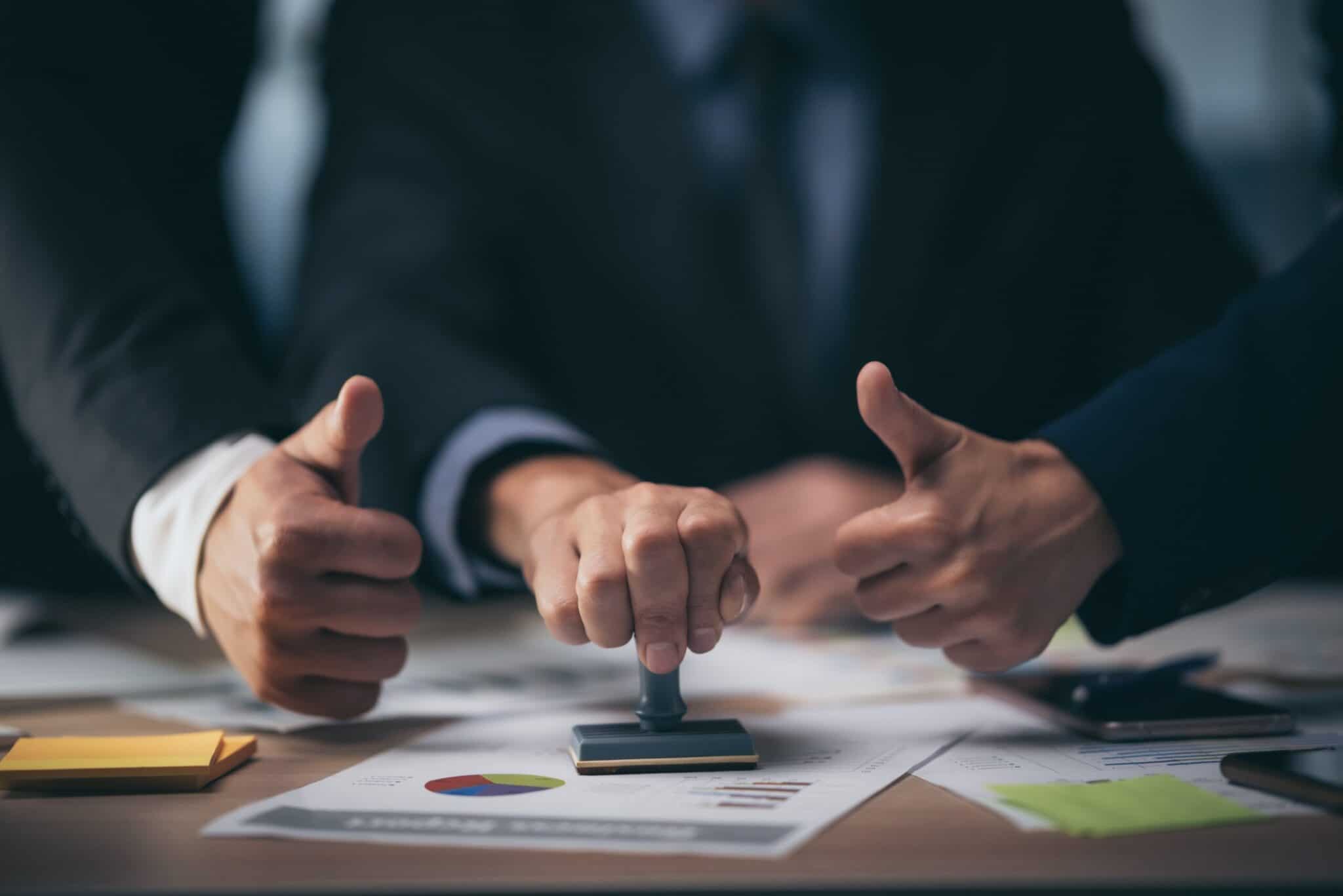 Certifications and policies are important for any commercial cleaning business. If a service provider doesn't mention any on their website, it's worth asking them about it. Trustworthy service providers are up-to-date with food safety best practices, and they try their best to communicate this to their current and prospective clients. 
The HACCP certification is something you may have seen on websites before. You'd also see it on Lotus Commercial's webpage. And yet, do you actually know what it is? You'll find out all about it thanks to our blog post. You'll also understand if and why the HACCP certification is necessary for a business operating in the food industry. 
What's the HACCP Certification?
HACCP is an abbreviation, of course. It stands for The Hazard Analysis Critical Control Point. The HACCP certification is an international standard specifying the requirements for the control of food safety and hygiene. There are seven most important principles of these specifications: 
Hazard analysis – the purpose here is to identify any biological or chemical hazards related to food

Determination of critical points of control

Deciding on critical control limits – this includes the behaviours around cooking, such as minimum or maximum cooking time

Critical control points monitoring system – you need to be able to keep them in check

Deciding on behaviours for improvement

Choosing the right procedures to make sure HACCP systems are working as they should

Documenting and record keeping for relevant food control 
As you can see, there are many aspects of obtaining this certification. That's the reason why it's so respected in the industry. A HACCP certified and compliant commercial cleaning service provider, like Lotus Commercial, is one that you can trust. 
How to Obtain the HACCP Certification
Not just anyone can claim that they're HACCP certified. You must remember that there's a difference between a HACCP system or plan and the certification. You need the system and the plan to get certified, but they're checked against certain criteria to see that everything is up to scratch before you get proof of compliance. 
In order to prove adherence, a business needs to go through a rigorous vetting process. Not just anyone can confirm the HACCP status, either. There are special companies and individuals, the so-called food safety auditors. 
The HACCP certification certainly proves the alignment of the policies with the international standard at the time of the audit. How can you be sure that Lotus Commercial or another service provider is still doing what they should? The certification needs to be redone to prove consistent quality of food safety standards. 
What Does an Audit Look Like?
An audit sounds serious and it should be treated accordingly. At the same time, the point of the audit isn't to punish a business in any way. In fact, even if a company fails an audit, a good auditor would provide it with a list of things that are currently not working properly as well as with suggestions on improvement.
You can choose the team to assist the auditor during two stages of the audit. You must, however, remember that people shouldn't be checking on their own work. Stage one focuses on verifying whether you're prepared to be audited, while stage two is when your systems are being evaluated. 
You should know that depending on your business and the external auditing company, an audit can be between one and five days. Be realistic about how it will affect your operational needs and what you can do about it. Some auditors decide to do inspections without warning so everything needs to be working smoothly at all times. This also shows why the HACCP certification is a valuable tool of measuring food safety compliance of a business.    
Does a Business Need the HACCP Certification?
It isn't a legal requirement. Technically, there's nothing to say that a business can't have HACCP systems and policies in place without the certification. Still, it's definitely a good sign to have it. The food industry has multiple risks associated with its functioning and HACCP compliance is a confirmation of the use of best practices. 
If you want to hire a commercial kitchen cleaning company, such as Lotus Commercial, you have to be sure that they know what they're doing. The main reason for hiring such a business is food safety and regulatory compliance. If a company doesn't respect the HACCP rules, what's the point of hiring them? They could do more harm than good. That's why it's always better to choose a HACCP certified service provider.

While selecting someone to work for you for any food related activities, remember to also review their other policies. Do they have health and safety rules in place? How about environmental guidelines? You should also make sure that they issue a certificate of the work being done. Lotus Commercial meets the requirements for all the abovementioned. You can review our policies here.  
Lotus Commercial and HACCP Compliance
Lotus Commercial is a HACCP certified commercial kitchen cleaning service provider. Our certification body is HACCP Australia that offers full programme development and implementation compliant with national and international standards. While hiring Lotus Commercial you can rest assured we take food safety seriously.

Apart from HACCP, we also belong to the International Kitchen Exhaust Cleaning Association (IKECA), Hospitality Suppliers Association and Australian Institute of Hotel Engineering (AIHE). What's more, we're a gold member of the Fire Protection Association of Australia.

By booking our services, you can be sure that your commercial kitchen will be clean and compliant. We keep in mind food safety, health concerns, fire threats and any other issue relevant to your regulatory compliance. Contact us today, should you have any questions about our policies or anything else!