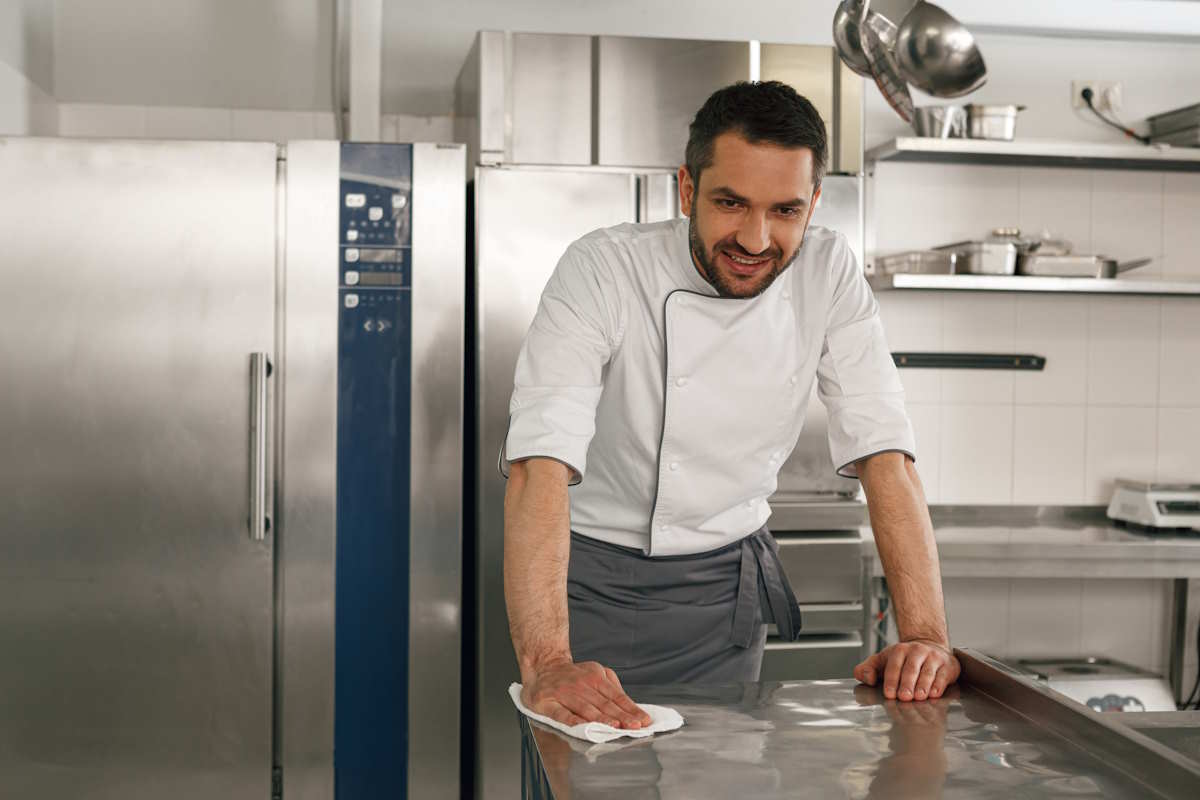 A cool room is an important part of any commercial kitchen. That is where all temperature-sensitive products such as fruit, vegetables, meat or seafood are stored. The cleanliness of this area because of its function is crucial to food safety.
Unfortunately, many businesses don't pay enough attention to their cool rooms. This area is an in-and-out zone during the day and employees do not spend much time there. It is easy to see how it may be overlooked during a daily clean.
Due to this tendency, it is very important to remember to hire professional services for scheduled cool room clean-ups. Without them, you are risking the safety of your products kept there.
Cool Room Cleaning Procedures
One of the biggest dangers of a poorly maintained cool room is mould growing on walls. This can happen when hot air enters an area when a low temperature is maintained. You can try to prevent it by checking your ventilation as well as reminding your staff to never leave the door to the cool room open. The insulation should be occasionally inspected for leaks and cracks.
Kitchen employees should also frequently check the expiry date of the products stored. Not serving them to customers is one thing but even keeping them in a cool room can cause issues. When products get mouldy, it is very easy for the fungus to spread to other products and walls.
Wiping surfaces, vacuuming and removing expired items are all good daily maintenance strategies. As they may not be enough, it is good to have a scheduled cool room clean done at calculated intervals.
That is when we, Lotus Commercial, come to play. We are a professional cool room cleaning service provider. We will help you ensure that your cool room adds to the overall compliance protocols in your kitchen.
Out of sight, out of mind is not a saying that applies to these matters. Adhering to the Australian standards will keep your kitchen safe and healthy. It'll also protect you from the fine print in your insurance policy, should you require to make a claim.
Cool Room Cleaning with Lotus Commercial
You can trust our cool room cleaning expertise! After all, we have 30 years of industry experience and we have made countless clients happy. Many of our customers have been relying on us for years. You can learn who they are and what exactly they say about us from our "about" page.
During our cool room cleaning procedure we will take care of the following:
All internal ceilings & walls where accessible
The external surfaces of condensers where accessible
All doors & lights where accessible
All walls with a HACCP certified mould inhibitor
Please note that to provide our excellent commercial cleaning services, we need clear access to your cool room.
Booking a Cool Room Cleaning
The easiest way to make sure that your cool room will be food safe is to schedule a cool room cleaning procedure with Lotus Commercial. Is your business based in Melbourne, Brisbane, Sydney, Perth, Townsville or Cairns? Contact us today to book your appointment!
You can give us a call, email us or use our online form. We will happily provide you with a free quote to assess the cost of the service required.
Whatever you do, don't postpone your decision. The cool room won't clean itself!