Published on 2016-01-15
Honeycomb filters are probably the most common filters on the market. However several other types of commercial kitchen filters do exist. And these other types are used with varying popularity in commercial kitchens across Australia.
For this week's blog we're going to take a look at one of these filter varieties; baffle filters.
While not as widely used as honeycomb filters, baffle filters are still regularly chosen as an effective and durable option for extracting grease from cooking vapours.
How baffle filters are constructed
Baffle filters are usually made from aluminium or stainless steel. They are about two inches thick and contain two roll formed baffles, which are spaced equally apart.
The spacing built into the baffle filter makes for optimised air flow, which helps to capture grease inside of the filter. That captured grease drains down the baffles and into a collecting trough.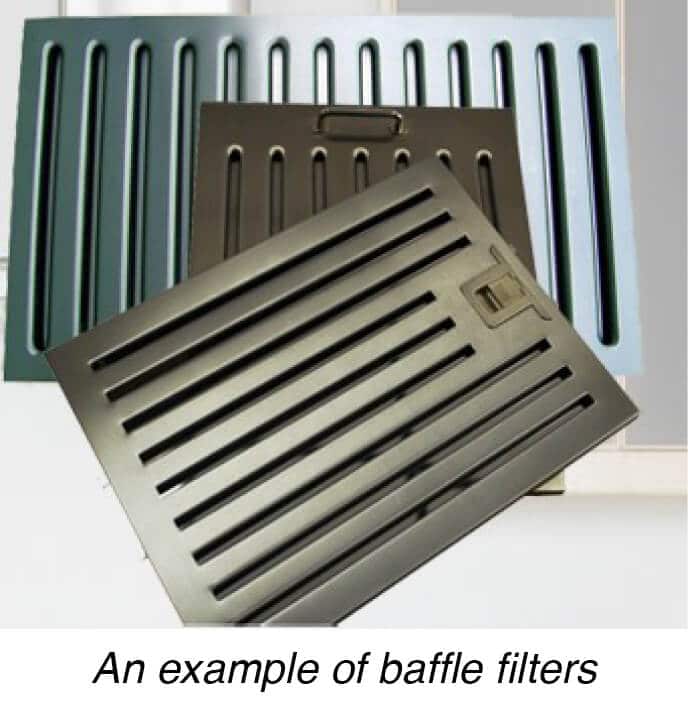 Baffle filters are also designed to prevent flames from moving through the filter baffles.
They are made from varying materials depending on expected temperature levels.
How baffle filters work
Battle filters as with all filters work by separating grease from cooking vapours.
As grease-laden air is sucked through the filter, it is forced to quickly and repeatedly change direction.
The grease particles can not move as fast as the air carrying them.
Therefore the air escapes into your ducting while the grease is captured in the filter. The grease ends up condensing on the metal blades before draining into the filter tray.
Caring for your baffle filters
For the best-possible care of your baffle filters, employ the services of a professional kitchen filter cleaning company. Quality cleaning and care will extend the life of your filters, while ensuring their optimum performance.
The team at Lotus Commercial, for example, are experienced in cleaning baffle filters. They will make sure that your baffle filters get a superior and comprehensive clean.
"Quality cleaning and care will extend the life of your filters"
With regular filter exchange and cleaning, you can be confident that your filters are operating at peak efficiency.