Fire Australia in association with HazMat recently announced the dates for the 2016 Fire Australia and HazMat Conference and Tradeshow.
Additionally the theme: Risk, Liability, Exposure – Delivering Positive Outcomes, was also announced. Full details are as follows.
Tradeshow & conference to be combined
For the first time, both the Fire Australia tradeshow and HazMat conference will be combined into one large event.
This means even more speakers, attendees, and exhibitors, from a variety of fire protection, emergency response, special hazards, and dangerous goods handling related organisations.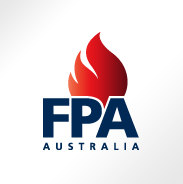 HazMat seminars will coincide with Fire Australia presentations, delivering a great selection of informational sessions for guests and exhibitors alike.
Australia's largest fire protection conference
The event to be held in May is being promoted as Australia's largest conference and tradeshow dedicated to delivering the latest information, knowledge, and research for organisations involved in the fire protection and hazardous materials sectors.
Building on the success of 2015's events, the conference and tradeshow is set to attract industry figures from a variety of professions.
Including professionals from Australia, New Zealand, and the Asia-Pacific region.
Attendance expected to top 1500
The expected attendance is currently being estimated at 1500; 500 delegates for the conference and more than 1000 attendees for the tradeshow.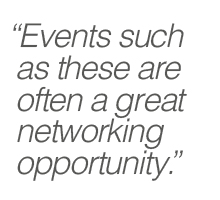 Attendees are encouraged to mingle and to get to know others within the fire prevention industries. Shows such as these are often a great networking opportunity.
Conference dinner to be held at MCG
The venue for the Fire Australia conference dinner will be the Melbourne Cricket Ground (MCG). It will be held on the Wednesday evening of the conference (May 4).
The night is set to include a sporting theme and is expected to be a highlight of the two day event.
Organisers are hoping to improve upon 2015's record-breaking attendance – this year's conference dinner was held on the Gold Coast.
Dates & Venue
Dates: Wednesday May 4 to Thursday May 5, 2016
Location: Melbourne, Victoria
Venue: Melbourne Convention and Exhibition Centre
Conference dinner venue: Melbourne Cricket Ground
Program and registration is to be made available soon. We'll update this article as new information surfaces. In the meantime for more details, see Fire Australia's website.