Time Out Melbourne recently hosted its annual foodie's 'night of nights' the Time Out Food Awards. At which they announced the hottest places to eat in Melbourne in 2015. For those who missed the event, here are the winners of the prestigious Best Eats awards.
Best New Restaurant: Lume
Lume Restaurant in South Melbourne takes slow dining to a new level. They offer degustation – a culinary term meaning careful, appreciative tasting of food, focusing on the senses, high culinary art and good company.
Their menu boasts a huge 18 courses, served over three hours plus. Dishes include cow's udder, crab-enhanced corn cream and fried corn, as well as Nippon-Spanish fusion with scallops in gelatinous jamon dashi.
With prices starting at $140 per person, and a waiting list of two months, it's not for the faint of heart. But for the fine dining connoisseur, it'll no-doubt be this year's new must-try restaurant.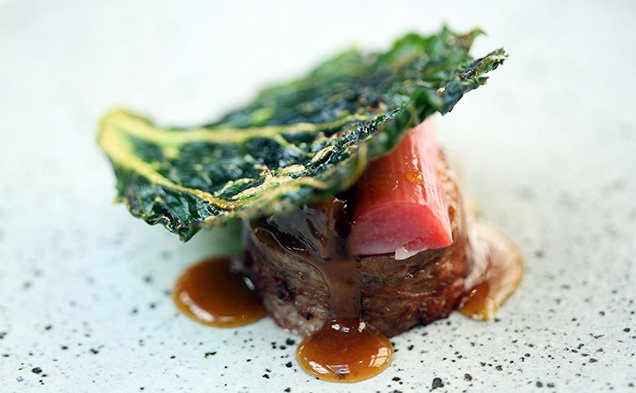 Best Casual Dining Restaurant: Tipo 00
Taking its name from the finely ground flour used to make pizza and pasta, Tipo 00 is an Italian-inspired restaurant located in the Melbourne CBD.
The menu includes Lingua, grilled ox tongue with balsamic vinegar and pink peppercorns. As well as Gnocchi di patate, braised duck with porcini mushrooms, and Pappardelle, rabbit with majoram and hazelnut.
With a relaxed atmosphere, space for just over 40 people and a more affordable price tag, Tipo 00 took out the award for best casual dining, by providing great food in a more impromptu setting.
Special mention also went to chef Andreas Papadakis' approach to simple, fresh ingredients.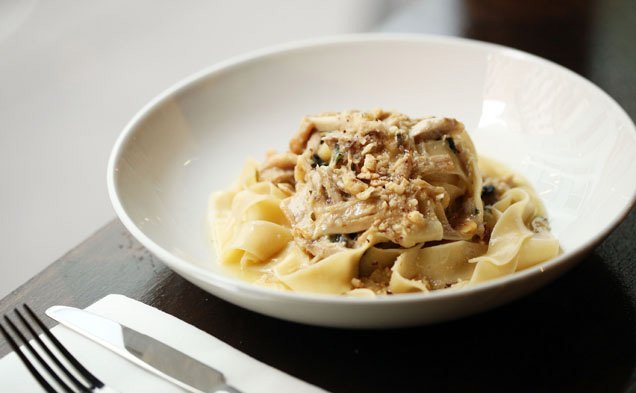 Best Café: Piggery Café
Located in the Dandenong Ranges in a converted piggery – literally a former pigsty – Piggery Café specialises in local and organic food.
The ingredients include line-caught fish, free-range streaky bacon from pigs raised without hormones or antibiotics. As well as vegetables grown, out front of the café, and according to biodynamic principles.
Lawn bowls, croquet and bocce are available for play. The café also hosts a range of evening dining events all year round, making it a fun and playful dining experience, and worth the road-trip that it may take to get there.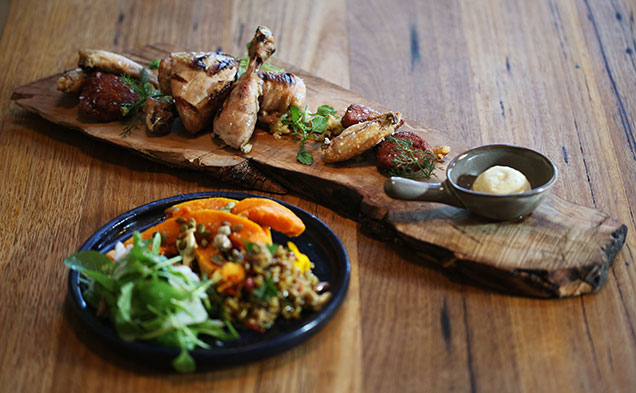 People's Choice Award: HuTong Dumpling Bar
Dumplings are very popular in Melbourne right now and in the CBD there are no shortage of terrific dumpling restaurants to choose from.
HuTong dumpling bar managed to put itself in front of the pack because of its xiao long bao, Chinese soup dumplings, and Szechuan style cooking. Of all the restaurants awarded, it's also one of the most affordable, featuring BYO, and no-frills interior decorating.
A word of warning though, the soup is known to be scolding hot, so for the uninitiated diner, tuck in carefully!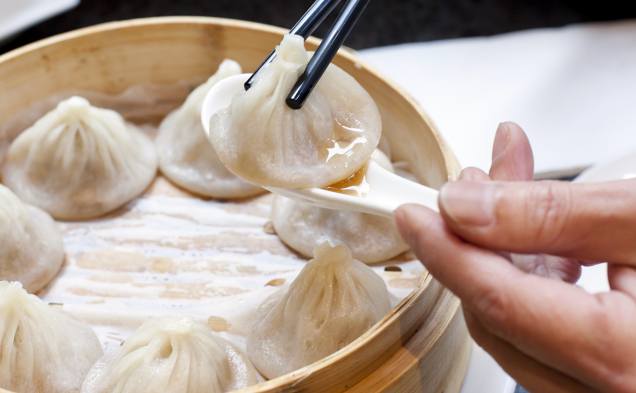 Restaurant of the Year: Kappo
Known for its Tokyo-style atmosphere, Kappo features a broad timber bar with high-back seats, and uninterrupted view of the chefs preparing your meal. Kappo was described by Time Out as 'refined, meticulous and well-mannered'.
There's venison marinated with wasabi, chawanmushi with lobster, and DIY sashimi with marinated salmon, swordfish belly and crumbled rice cracker.
Prices start at $80 per person, with between five, seven and nine courses to choose from. It is located on Melbourne's popular Flinders Lane, behind a nondescript entrance. It's a place that's easy-to-miss, but hard to forget!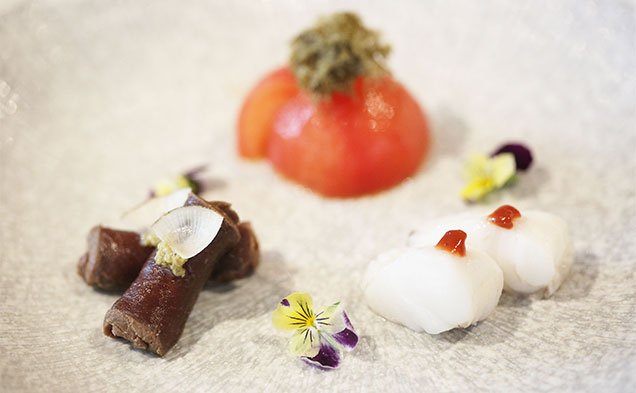 That's who Time Out called the best Melbourne restaurants of 2015. Do you agree? Or did they miss the mark?
For more on commercial cooking, as well as information about commercial exhaust system cleaning and kitchen filter maintenance, check out other blogs from Lotus Commercial by following the link below.
Photo credit: Graham Denholm,
Time Out Melbourne Source: Time Out Melbourne